"Jožef Stefan" Institute
Reactor physics department (F8)
Jamova cesta 39
SI-1000 Ljubljana
Slovenia, EU
Telephone: +386 1 588 5450
Fax: +386 1 588 5377

Department is located at
Reactor Centre Podgorica.

Head Assoc. Prof. Dr. Luka Snoj.


From the History of Reactor physics department
Previous department heads:

Dr. Mitja Najžer
Dr. Bogdan Glumac
Dr. Andrej Trkov


---
From our works:

Our colleagues with Ukrain Research Expedition to Antarctica (Ukrainian Antarctic Station "Akademik Vernadsky") 2005 .



From the computer history at our department:


Electronic counter and electronic clock from sixties.




On this computure COMMODORE 64 we made first version of our Digital Reactivity Meter (1982)




Original IBM PC (from IAEA research project, from 1984).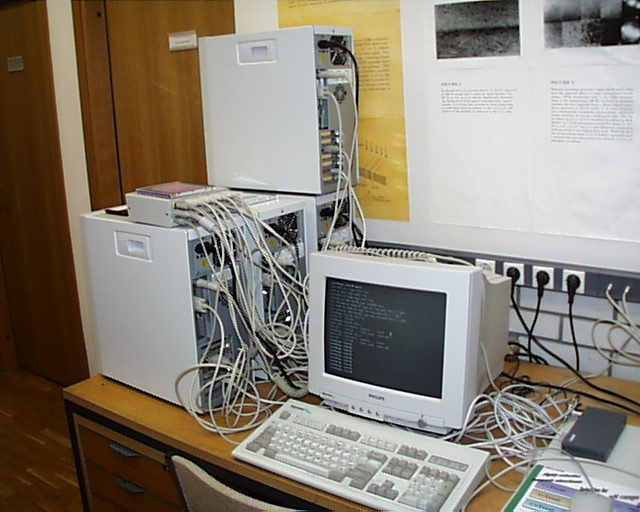 Linux Cluster Vega.ijs.si (from 1999)